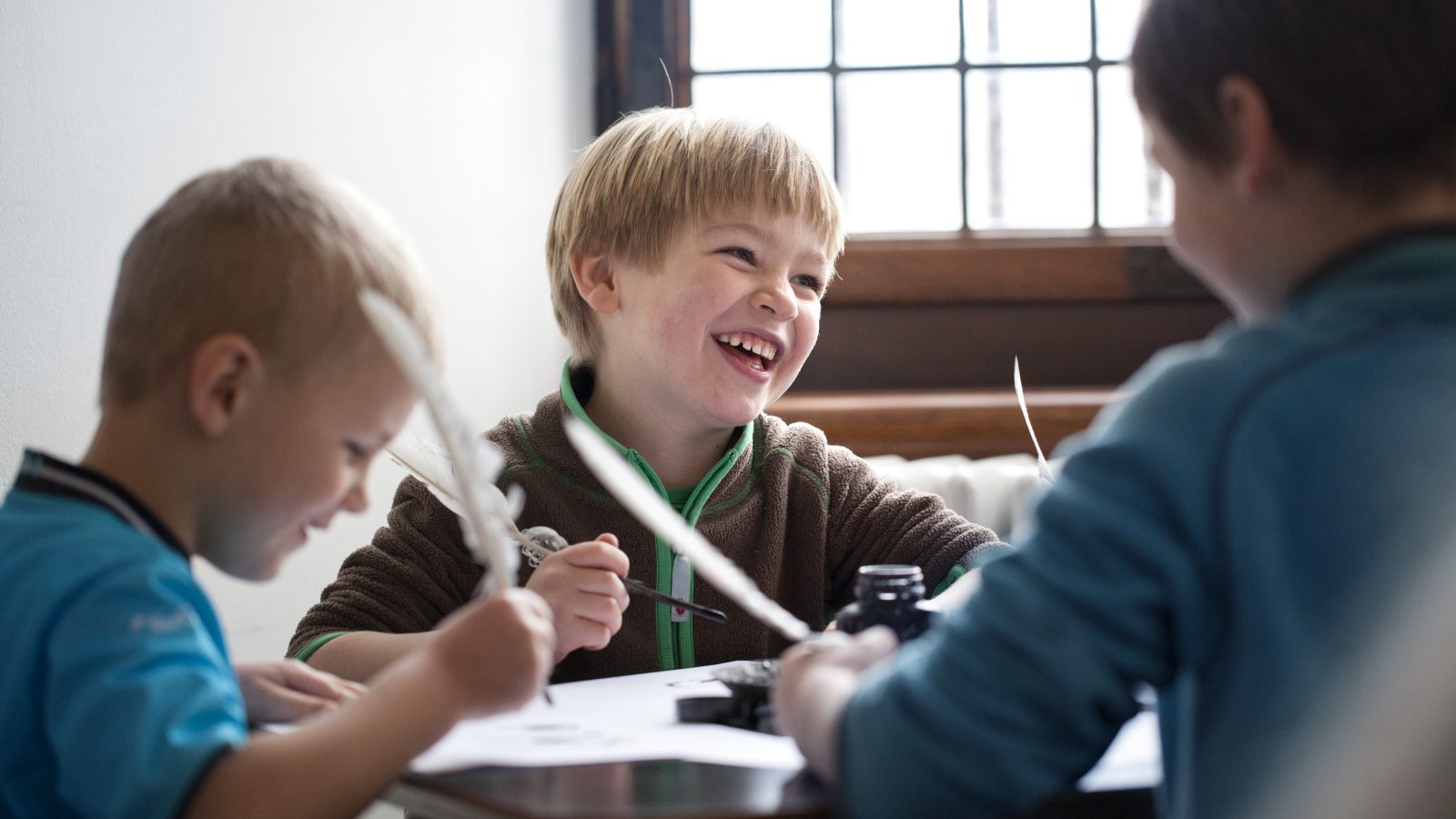 For children
Children's Museum
19/10 2019 kl. 10:00 - 16:30
Buy ticket
The Museum's exhibition for children, 'King Christian IV - Child and King' tells the story of Denmark's famous king and his childhood.
Children can try on copies of Renaissance costumes and armour, write with ink and quill, or colour in pictures of kings and queens.
If a tour of the Knights' Chapel in the Castle Chapel with all the beautiful coats of arms inspires them, the children can design their very own coats of arms.