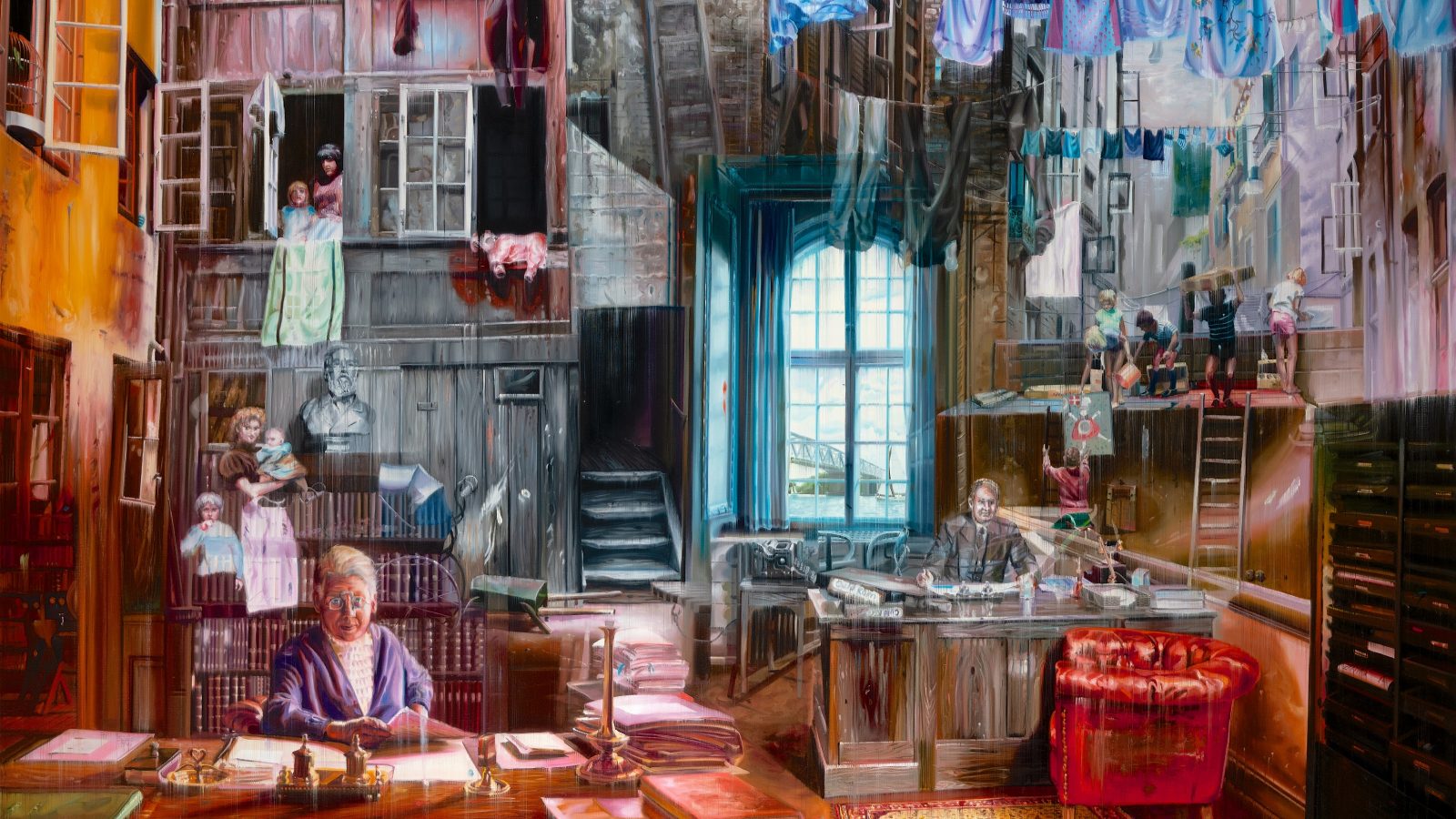 Exhibition
Jacob Brostrup: History Paintings
11/06 2020 - 27/09 2020
buy tickets
The history of the labour movement, Denmark and Social Democracy from the 1870s to the present day, portrayed in modern history paintings.
Jacob Brostrup painted seven history paintings for the group room of the The Social Democratic Party at Christiansborg, where they were unveiled in late 2018. This summer and early autumn, the Museum of National History has been given a unique opportunity to loan the paintings, providing everyone with the chance to see these new works, which depict the history of the labour movement, Denmark and The Social Democratic Party from the 1870s until the present day.
History painting is a very special artistic genre, which the museum has always drawn on to recount important events in the history of Denmark. Jacob Brostrup's works are a contemporary version of this classic genre, exploring how it can be developed and appeal to today's generations. The paintings will be on show in the part of the museum that features recent Danish history, thereby entering into a dialogue with the history paintings and portraits that are already there.