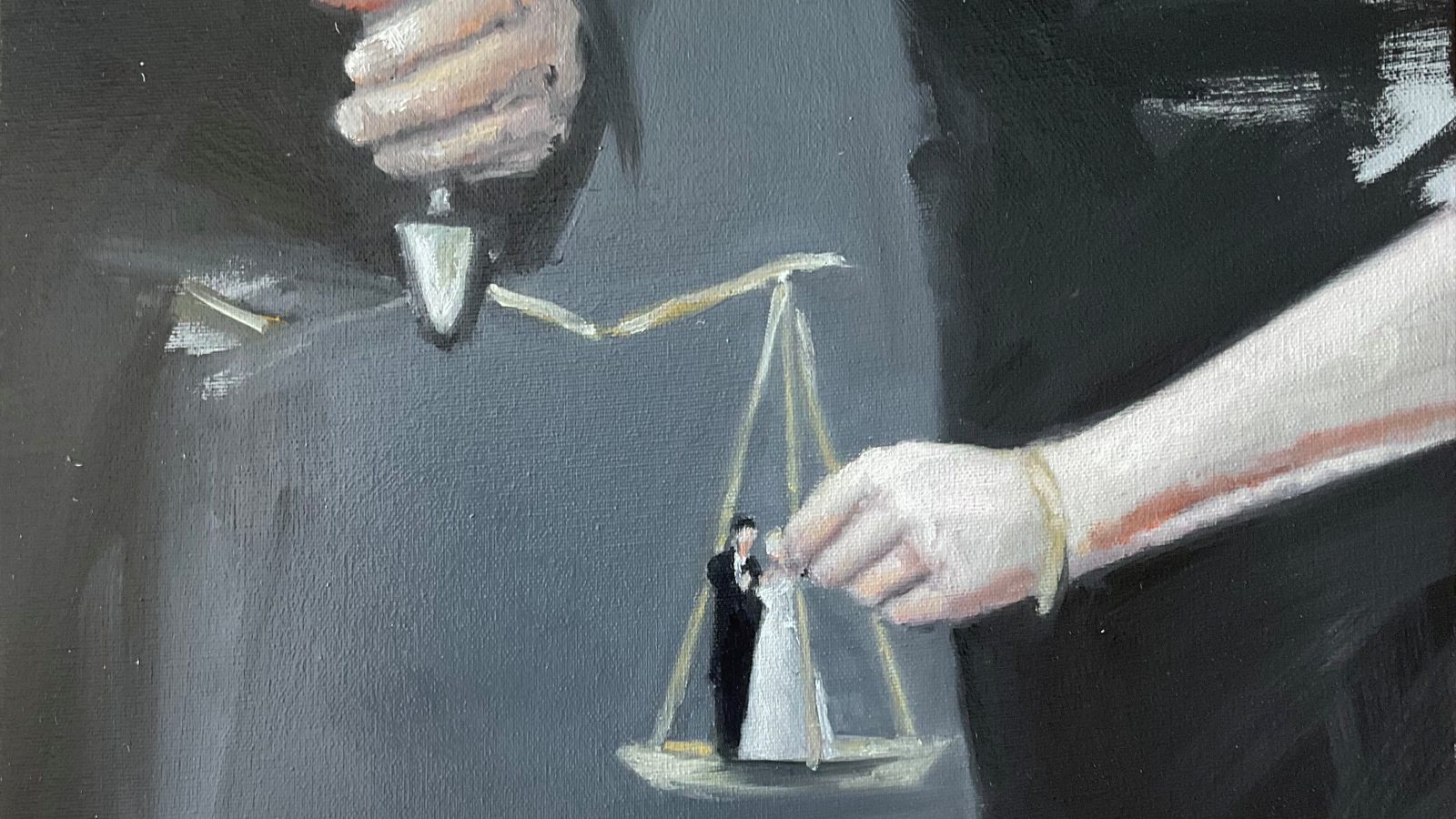 Exhibition
Justitia
14/10 2022 - 26/02 2023
Buy Tickets
Mathilde Fenger's history painting of the Court of Impeachment 2021
In autumn 2021, painter Mathilde Fenger attended the impeachment proceedings against former Minister for Immigration and Integration, Inger Støjberg. She made sketches during the examinations and subsequently created the history painting "Justitia" as an artistic synthesis of the impeachment trial. In addition to the new history painting, Mathilde Fenger's sketches and portraits of the leading figures in the case can be seen at the exhibition. The exhibition also sheds light on the Court of Impeachment as an institution.
The Court of Impeachment is a cornerstone of our democracy, laid down in the Constitution. It ensures that the Danish Parliament, the Folketing, has the opportunity to bring proceedings against ministers for their actions in office. The Court of Impeachment is comprised of Supreme Court judges and an equal number of judges elected by the Folketing. The case against Inger Støjberg was only the sixth impeachment trial since Denmark gained democracy in 1849. On three occasions the cases have led to ministers being convicted.
With her artistic work, Mathilde Fenger has revitalised the history painting style and shown that the genre is both important and relevant in the 21st century. She has previously done the battle painting "Transition" for the Museum of National History in Frederiksborg, which summarises the efforts of the Danish forces in Afghanistan 2001-13.