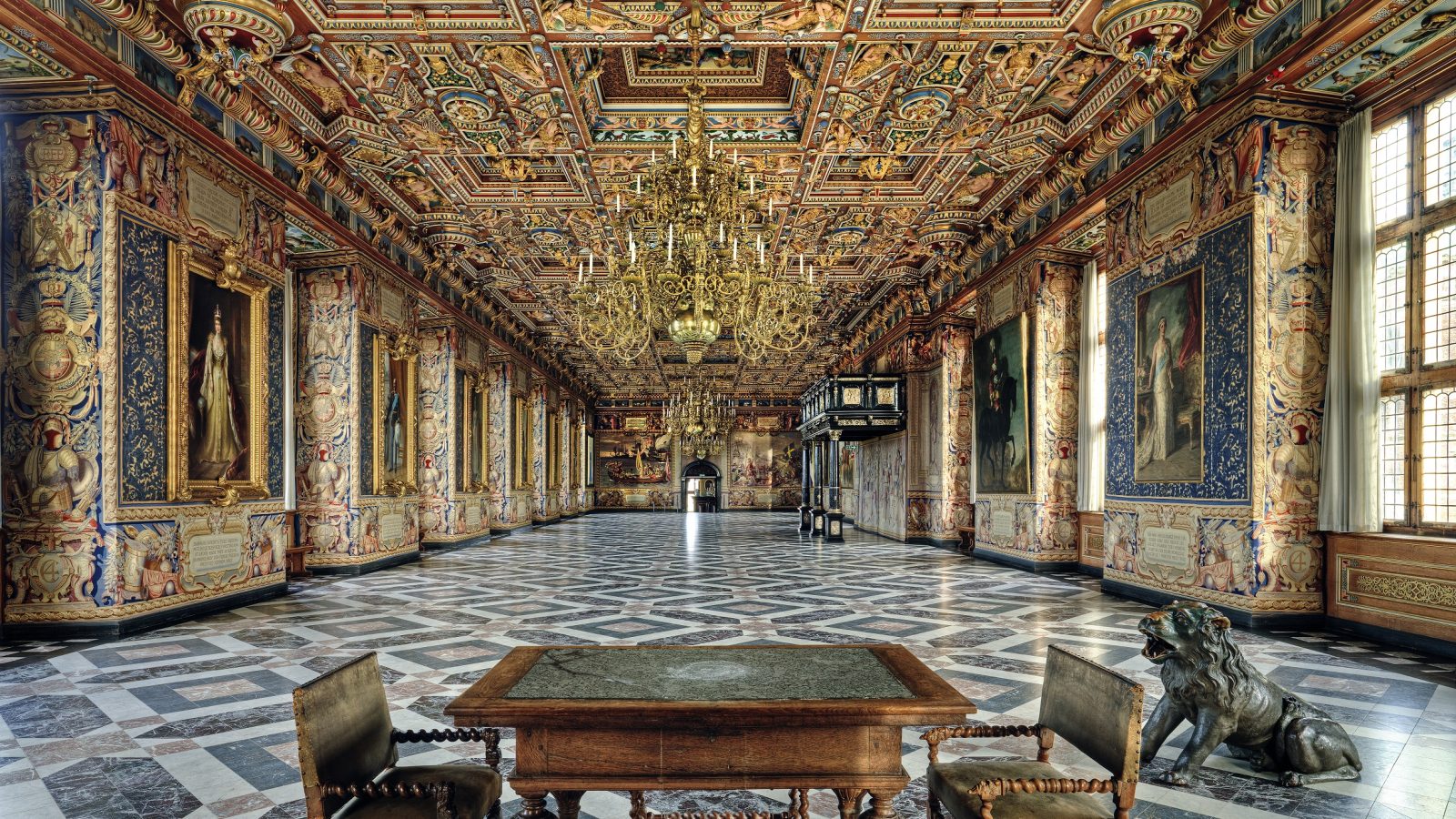 Seasonal activity
Power and magnificence at Frederiksborg Castle Castle
24/06 2023 - 03/09 2023
Køb billet
Summer programme 24 June – 3 September.
Explore the Museum of National History including the Danish National Portrait Gallery and a large Renaissance complex that includes the Baroque Garden and Castle Lake.
Majesty and magnificence, nation and person. In the magnificent halls of Frederiksborg Castle and the sumptuous Castle Chapel, the monarchs' power is reflected in the magnificence of the setting. The monumental history paintings, thousands of portraits and plenty of curios at Frederiksborg relate many myths and stories about the powerful people and events that have made Denmark the nation it is today. The modern collection and the museum's special exhibitions connect the past with the present, creating further scope for reflection.