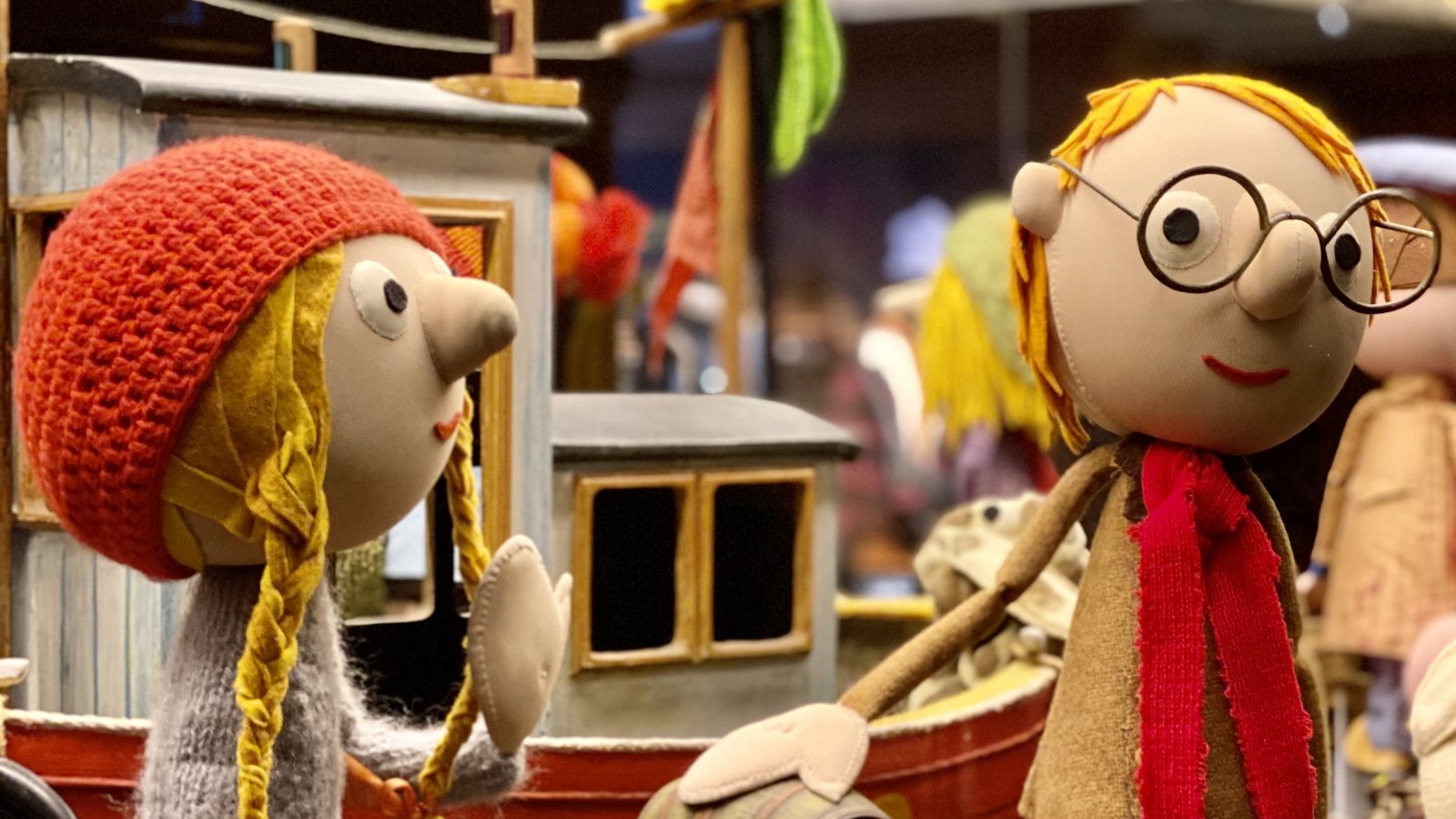 Exhibition
Revisiting the Christmas Calendars of Danish Broadcasting Corporation (DR)
26/11 2022 - 08/01 2023
buy tickets
Costumes, dolls and props from the Danish Broadcasting Corporations Christmas programmes
This Christmas, enchanting costumes, familiar dolls and props from the Danish Broadcasting Corporations (DR's) popular Christmas programmes will take over Frederiksborg Castle. Take a nostalgic journey through the history of DR's Christmas programmes when the museum, in collaboration with DR, presents the special exhibition, Reunion with DR's Christmas programmes.
The special exhibition includes beloved characters such as Princess Mia-Maja's green dress and her father's throne, ermine robes and crown jewels. Enchanting costumes from the fairy tales Theo og den Magiske Talisman, Den Anden Verden and Pagten, as well as props from Bamses Julerejse and Ramajetternes Jul are also on display. There is also a reunion with Magnus Tagmus and the dolls from Vinterbyøster, Kikkebakkeboligby and Jullerup Færgeby, which aired in the 70s and 80s. The exhibition features the skeleton in the glass coffin from Absalons Hemmelighed and props from the scenes in the attic above the Royal Danish Theatre in last year's popular Christmas programme, Julefeber. This year's Christmas programme on DR 1, Tidsrejsen, is of course also part of the exhibition, with props from Sofie's grandfather's workshop.
Over the years, DR has created iconic Christmas programmes that – with their variety of characters, costumes and stage sets – have captivated viewers every December. The Christmas programmes have brought Danish families and friends together for five decades. The exhibition tells the story of the Christmas programmes while also showing the magical dresses, costumes and dolls that have given, and still give, viewers an insight into historical periods as well as the adventure genre itself.