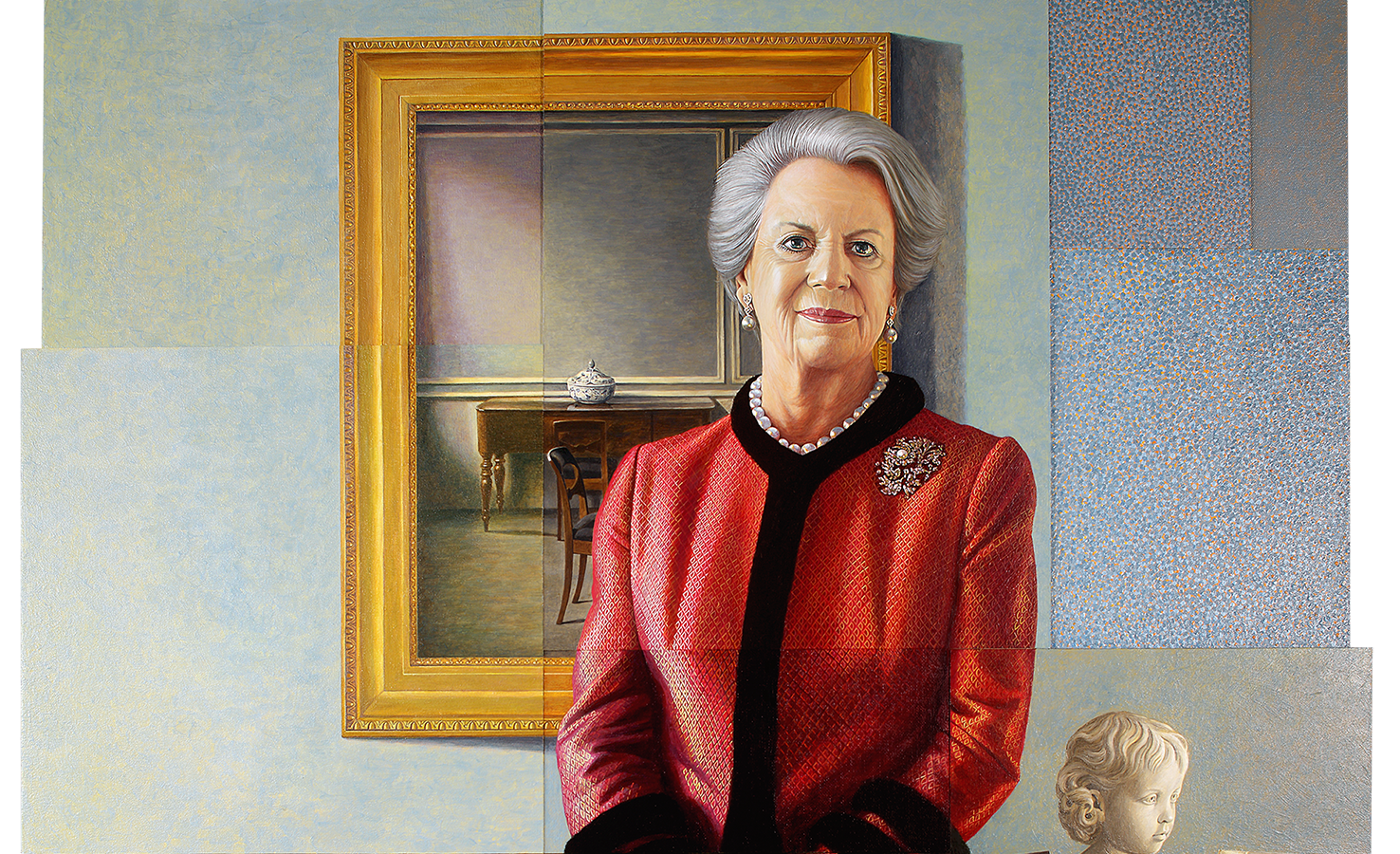 Exhibition
The Contrapuntal Portrait
21/05 2021 - 16/08 2021
Improvisation and composition in Lars Physant's painting
Through the years, Danish artist Lars Physant has portrayed several Danish and international personalities, as well as members of the royal family. In connection with a new portrait of HRH Princess Benedikte of Denmark created by Lars Physant for the museum, a selection of the artist's works as well as the new portrait will be displayed as a special exhibition.
As Denmark's National Portrait Gallery, The Museum of National History's most important task is to collect portraits of Danish women and men who have played a special role in society. For decades, Princess Benedikte has played a significant role in performing royal duties, from formal tasks such as handling the role of Protector to overseeing numerous Danish and foreign patronages, including the chairmanship of the Girl Scouts' Joint Council and the Danish Committee to Support International Scout Matters, etc.
The art of portraiture has always had a central place in Lars Physant's work, which is rooted in naturalism and realism. As in other of his works, Physant paints his portraits as fragmented images on wooden relief structures that cannot be framed. The exhibition presents a rich and varied selection of Physant's portraits, alongside preliminary sketches. This provides insight into his very particular method and approach to portraying another human being.