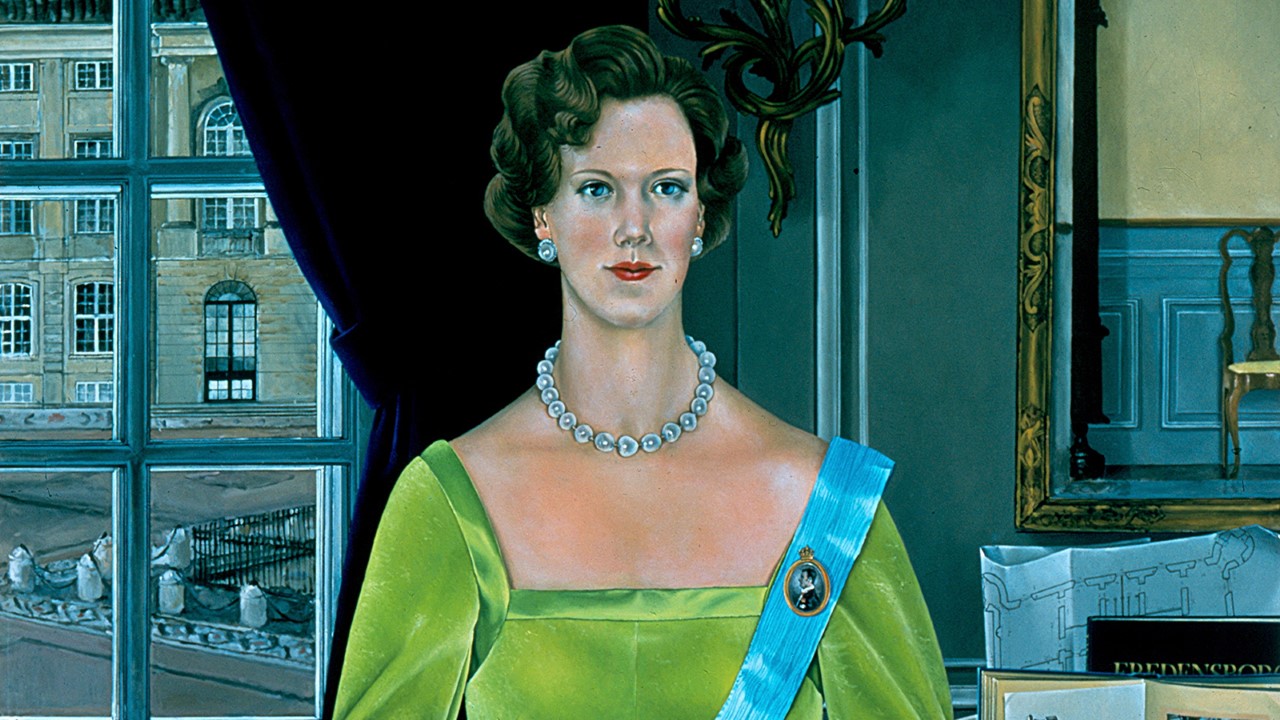 Exhibition
The Faces of the Queen
17/06 2020 - 24/10 2021
buy tickets
The first section of the exhibition is dedicated to the Queen's relatives, background and upbringing – the upbringing, due to the change of the Danish Constitution in 1953, also including the preparations related to becoming regent and non-political head of state. The next part of the exhibition is dedicated to the regency and the role of the Queen as a rallying figure in the Unity of the Realm. Finally, a special section is devoted to the Queen's creative achievements in the fields of painting, textile and performing arts.
The exhibition features an array of portraits of the Queen from over eight decades, including a new portrait created for the Museum on the occasion of the birthday. The portraits are complemented by film, costumes and other items, all on display in the Great Hall of Frederiksborg Castle.
The exhibition is in Danish.