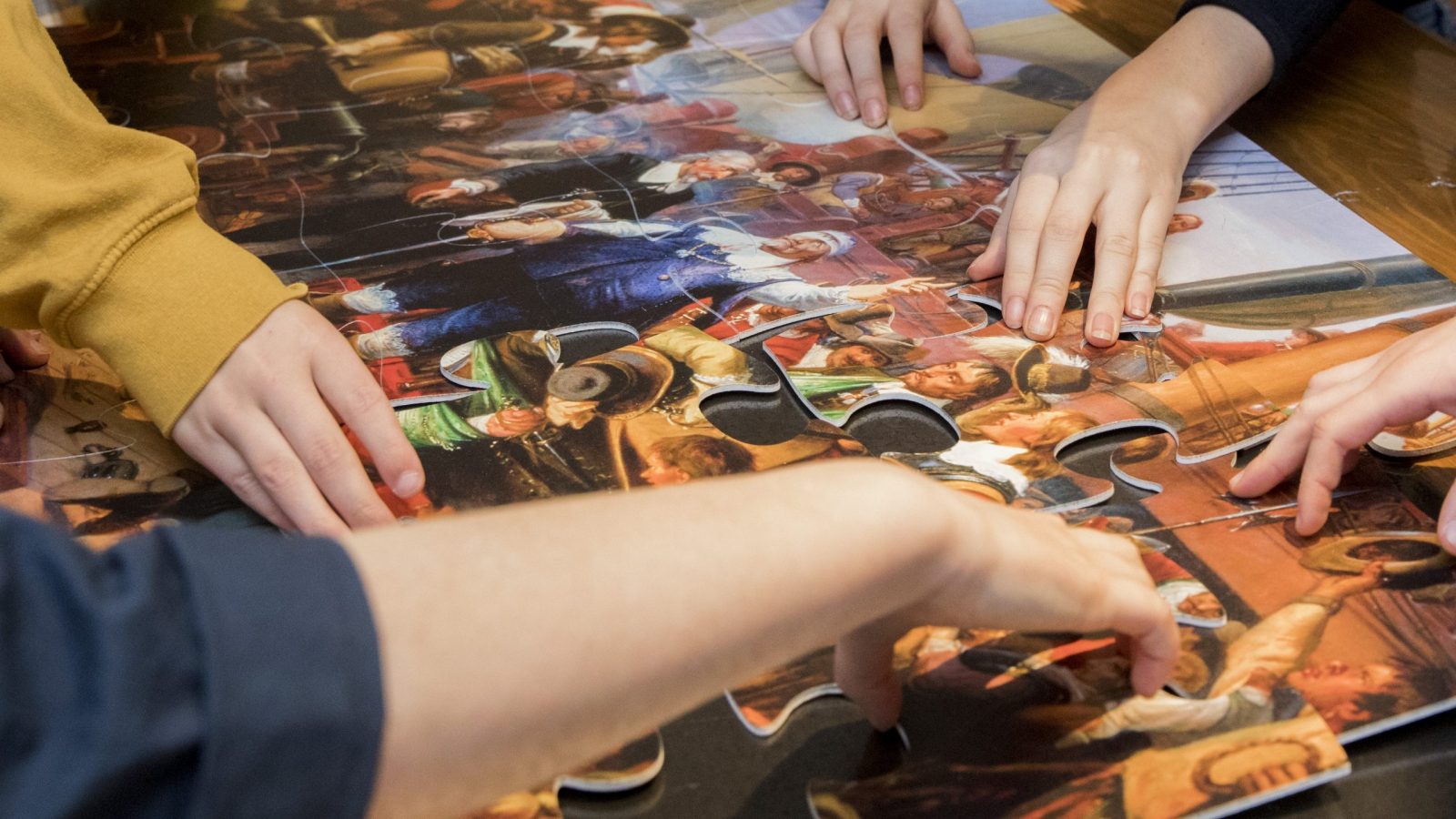 Seasonal activity
Winter Break
08/02 2020 - 16/02 2020
Køb billet
History paintings are brought to life at The Museum of National History at Frederiksborg Castle during the Danish winter break (w. 7).
Every day from 8 February to 16 February, guided family tours tell the stories behind selected giant history paintings and thereby introduce families to remarkable events in the history of Denmark. A Picture Trail is accessible for families wishing to explore the castle on their own. Completed picture trails are rewarded with a small reward at the Museum Shop.
Every day from 11.00-15.00, a workshop with various activities related to history paintings invites guests to put together oversized puzzles of the historical motives they have experienced at the family tour around the castle as well as a complicated 1000 brick puzzle. In the workshop area, a selection of the museum's historical dresses is exhibited as inspiration for the painting of historical dresses – in potentially a history painting.  
The Museum's exhibition for children, King Christian IV – Child and King is also open during the Winter break (Thursday-Sunday). Here children can try on recreated Renaissance costumes and armour or write with ink and quill.