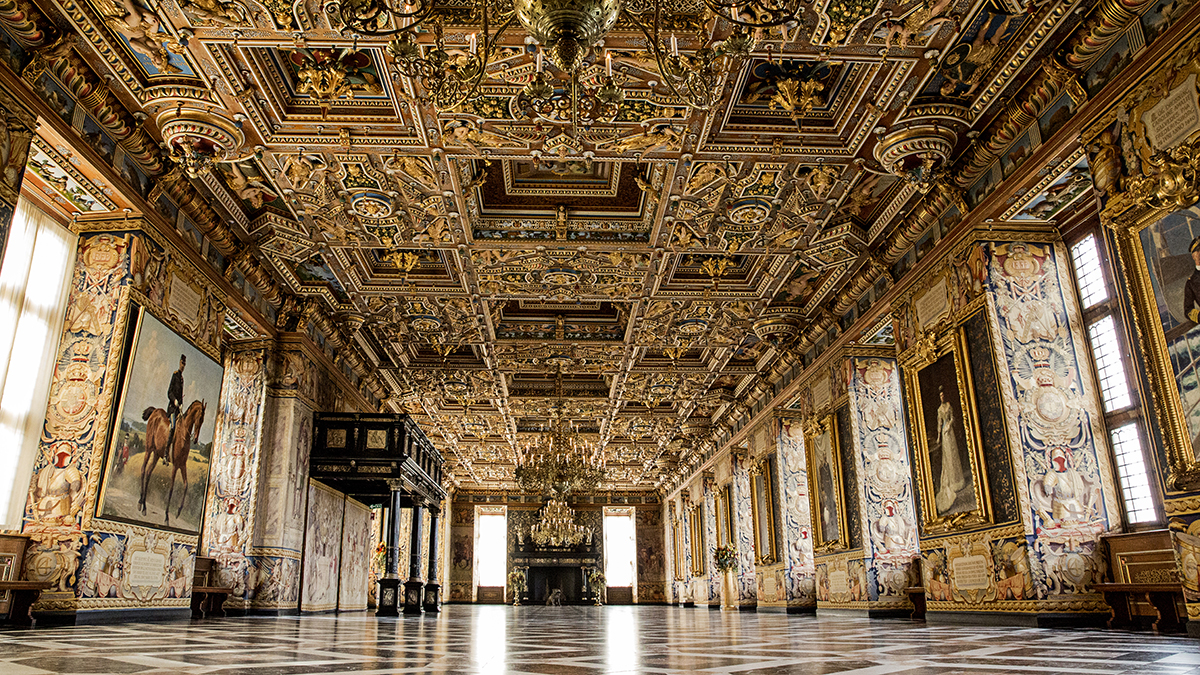 The museum is temporarily closed  due to regulations to prevent COVID-19 in Denmark. The reopening date will be published at this site.
Welcome to The Museum of National History at Frederiksborg
We encourage visitors to comply with the regulations of the Danish health authorities during the visit at Frederiksborg Castle. Our staircases are now one way only and hand sanitizers are available around the castle. To make sure that appropriate distance is kept from the beginning of the visit ony a few guests can enter the entrance hall at the same time. We encouage guests to buy tickets online in advance to reduce contact points at the museum and to secure the flow at the entrance.
From 29 October 2020 face mask is required for guests aged 12 and up.
The special exhibition for kids in the former wine cellar, normally open during weekends and bank holidays, is unfortunately not open. Instead we recommend the Picture Trail. Ask for the trail at the museum entrance.
Opening hours
Frederiksborg is open every day throughout the year:
November – March: 11.00-15.00
April – October: 10.00-17.00
Admission prices
Adults: DKK 75
Children (0-5 years): Free
Children (6-15 years): DKK 20
Students: DKK 60
Seniors (65+): DKK 60
Family ticket (2 adults + 3 children): DKK 150
Group ticket (min. 10 people): DKK 60 per person
Year pass: DKK 300
The ticket is valid for the whole day