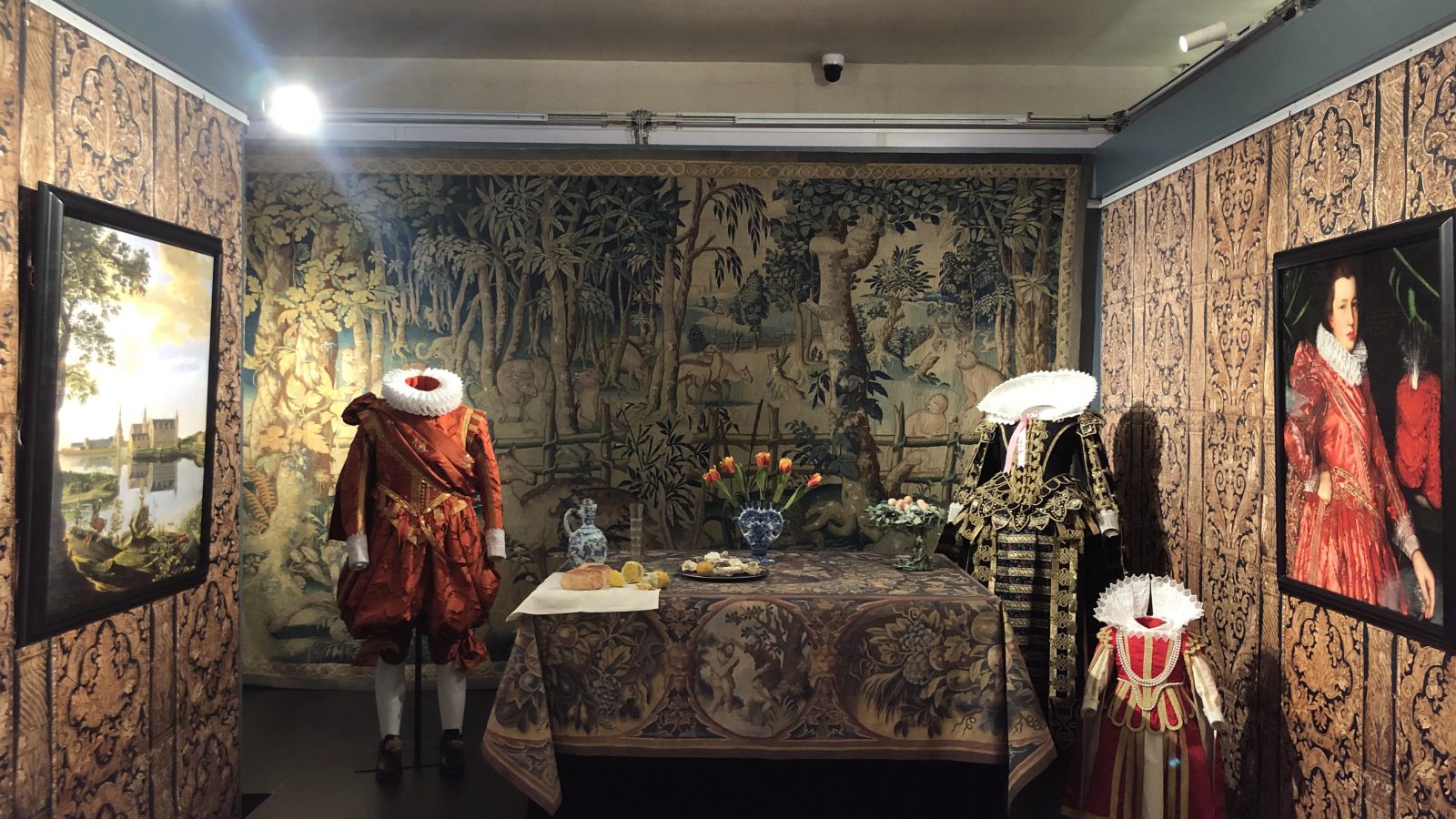 In the autumn of 2019, the Museum of Nationalhistory opens two special exhibition at Prince Gong's Place Museum
The exhibition "Art Works of Silk and Wool. Noble and Princely Textiles from Denmark 1600-2000" presents the guest to many different elements e.g. historical dresses, elegant tablesettings and Gobelins. There is as well a smaller exhibition "Fragmentarium: Paintings by Kasper Eistrup", that shows the former rockstar Kasper Eistrups art, e.g. the museums painting of the danish Crown prince that was created in 2018 to mark his 50- year birthday.
The two exhibitions are open from the 4th of September at Prince Gong's Palace Museum.