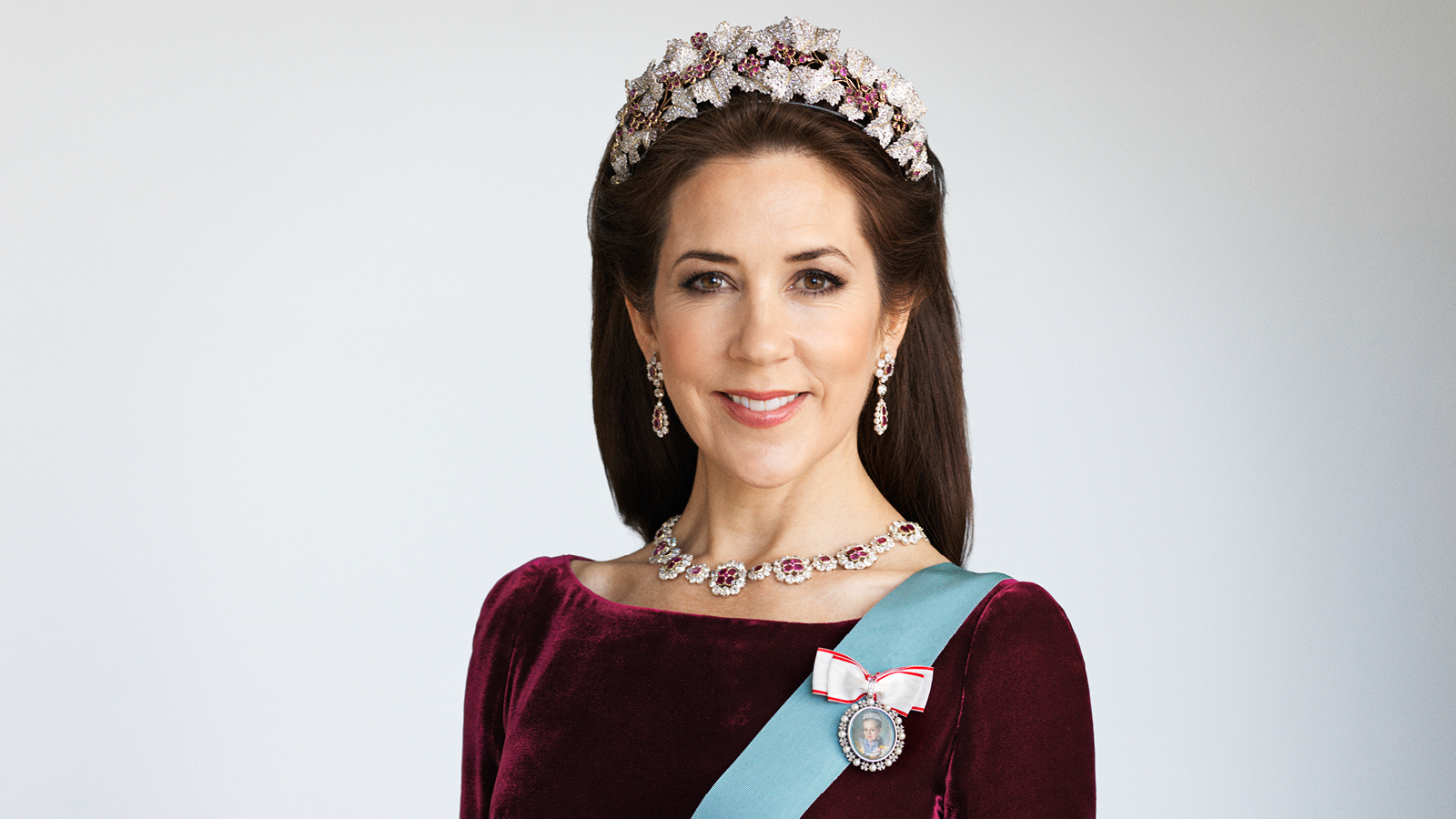 Særudstilling i anledning af H.K.H. Kronprinsesse Marys 50 års fødselsdag.
Special exhibition on the occasion of H.R.H. Crown Prinscess Mary's 50th birthday.
VIGTIG INFORMATION: Pressefoto i form af portrætter og andet billedmateriale indgår i udstillingen, der omfatter dragter, filmoptagelser og andre genstande. Pressebillederne må udelukkende benyttes i forbindelse med omtale af den pågældende udstilling. Pressebillederne må ikke benyttes i anden sammenhæng og må hverken beskæres, ændres eller lagres. Ved brug skal portrættitel og kunstner fremgå. Billederne kan evt. rekvireres i andre formater via museets pressekontakt. Hvis der ikke er angivet fotograf/kunstner, krediteres 'Pressefoto: Det Nationalhistoriske Museum'.
IMPORTANT INFORMATION: Press images (everything below) can only be used in connection with this specific exhibition. Formats cannot be changed. For other formats, please contact the museum. Press images cannot be stored for any other use. If no photographer/artist is stated, please credit images 'Press image: The Museum of National History, Frederiksborg Castle.
Questions and other inquiries: Head of Communications: Sara Juel Andersen sja@dnm.dk phone: +4548201435